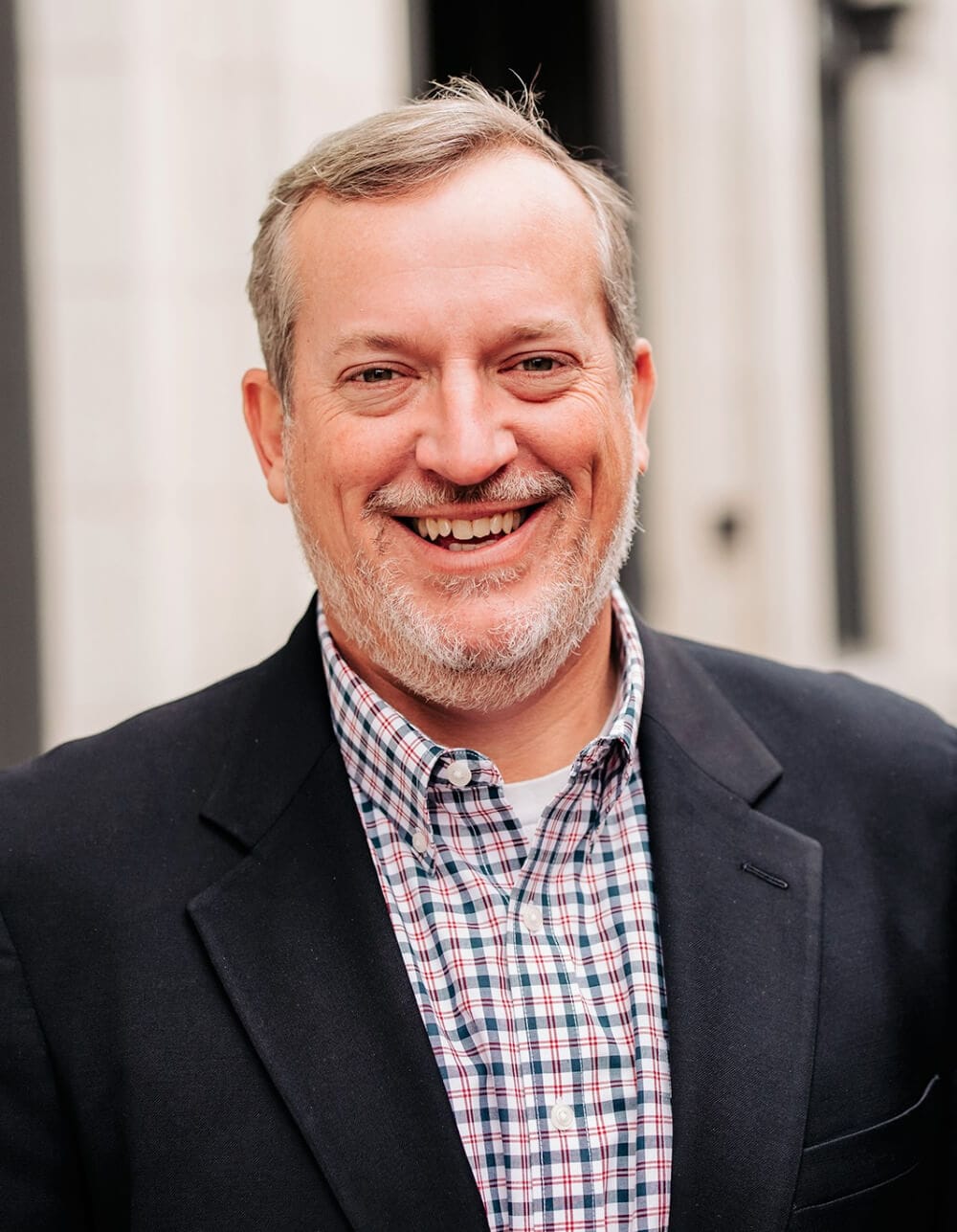 Owner & Broker-In-Charge
Serving others. Doing the analytical homework. Securing value. Building trusting relationships that last. These are hallmarks of Jeff's approach to commercial real estate.
His 21-year career as a commercial lender for a large Southeast regional bank provides tremendous value for his clients as he knows how banks think about lending for commercial real estate projects. Whether the land is undeveloped, ready for development, or an existing property ready for upfit, Jeff knows the ins- and outs of the financial and lending process of real estate. He knows how to help clients navigate this journey as smoothly as possible, in ways that a regular real estate broker does not.
Jeff's emphasis on serving others and being part of the fabric of the local business community is shown in several volunteer positions. He has served as the President and Treasurer of the Kernersville Chamber of Commerce, President of the historic Korner's Folly in Kernersville, and President of the Kernersville Downtown Preservation and Development Council. He also served on the board of the Kernersville YMCA. Jeff has been a member of the Rotary Club of Kernersville for 6 years, has served as a past President of the club, and is currently serving a 3-year commitment as Assistant District Governor.
Jeff was born and raised in High Point where he lived for 33 years before moving with his family to Kernersville in 2006. Jeff graduated from High Point University with a Bachelor's Degree in Business Administration in 1998.
Jeff enjoys spending time with his wife, Julie, a Nurse Practitioner at Wake Forest Baptist Health, and his two sons, Parker and Charlie.
Education
High Point University, BS Business Administration

Superior School of Real Estate
Career
Jordan Real Estate (2021-Present)

Linville Team Partners

Miller Hatcher Commercial Real Estate (2019-2021)

BB&T Commercial Lending (1998-2019)
Previous Jobs
Commercial banker and lender for BB&T for 23 years (Lending to clients to purchase real estate up to $25m)
Professional/Civic Affiliations
BNI Business Solutions

Rotary Club of Kernersville (Past President and Area Governor)

Kernersville Chamber of Commerce (Past President and Treasurer)

Korner's Folly (Past President)

Kernersville Downtown Preservation and Development Council (Past President)

Kernersville YMCA (Past Board Member)
Keys to Success
One of Jeff's strongest attributes in both commercial lending and real estate services is building lasting relationships with every client he encounters. He practices values such as teamwork, integrity, honesty, and independent thinking in his work. Jeff looks forward to furthering that drive in helping every one of his clients as they succeed in their dreams of buying, selling, or leasing commercial real estate. Jeff strives to live by the golden rule with his clients and tries to treat them like he would want to be treated.